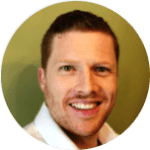 Nathan B.
Seller

At the beginning of 2020, I sought out Joe to sell one of my websites, after explaining what we thought we would get for it he gave us some pointers and a bit of an action plan to bring the website up to reach the sale price that we wanted.

Joe followed up with us to see if we were ready to list the site and we were. He gave us an extensive list of questions to go through and answer. Joe was always there and responded quickly if we were unsure or needed some guidance on any questions.

Joe took care of the Flippa listing, which was amazing. Through a 2 week auction there were minimal comments because the listing was so good, there was nothing else to ask. Joe posted videos that we provided him for the end of month profit and loss.

Working with Joe to sell our site was a seamless and effortless process which we will definitely do again with him. Through Joe's initial listing and communication with the potential buyers, the site was sold for an awesome 82x monthly income profits, which was a extraordinary result.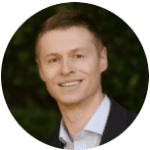 Walter R.,
Buyer


Joe is fantastic to work with. He's extremely responsive and communicates above and beyond on every issue. I'd love to work with him again on future transactions.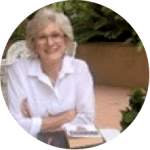 Elizabeth M.,
Buyer


It is a great pleasure to deal with Joe – jwburri. He is honest, at all times professional, always courteous, and ready to help with any issues may they arise. We recommend him highly.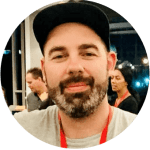 Peter R.,
Seller


When upon deciding to sell one of my websites on Flippa, I contacted Joe to enquire about his services. The reason I did this was because of his reviews and results he achieved on previous sales I had seen.

I couldn't be more happy with the results he achieved for the sale. Joe's process is nothing sort of epic!! His attention to detail and thoroughness throughout the whole process from valuation to setting expectation, listing the site and closing the sale was fantastic.

There was not a time throughout the transaction I didn't feel supported or that everything was completely under control. Which was incredibly important as I'm not the most tech savvy person in the world and very time poor at present.

100% can recommend Joe and his broking service.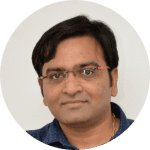 Hardip K,
Seller


Joe is an amazing broker. His detailed analysis of the website from valuation, to the sales write up and his answers to potential buyers was fantastic.

I wasn't sure that I would get as much as I thought by selling my website but it far exceeded that amount!

Thank you Joe, for the help and making transaction smooth. I will always recommend Joe for buying / selling sites. In fact, I have already forwarded Joes details to a few of my friends.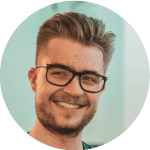 Yacine D.,
Seller


It was a pleasure working with Joe. He has been very helpful and professional all the way through the sale. I am sure I would have sold my business for less money if it was me who was handling it, plus I didn't have to deal with all the listing activities and buyer negotiations since it was Joe who managed that.

I definitely recommend him and I won't hesitate to work with him again in the future if I plan to sell any other business.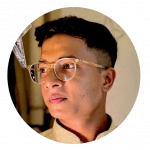 Ankush Saha,
Seller


Joe & his team are just amazing and very professional to work with. The way Joe & his team manages the entire process of selling any business, from getting valuation to listing to buyer negotiations and closing the deal, is fantastic. Joe always tries his best to get an offer more than our expectations. Overall, Joe is professional, patient, courteous, helpful, & a good communicator. I highly recommend him and hope to work with him again soon.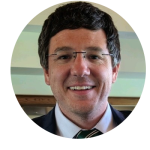 Samuel McCall,
Buyer


I really appreciated Joe Burrill's guidance throughout this process. He managed the process with both professionalism and clarity. As inevitable surprises arose, Joe offered a way forward and kept everyone focused on the tasks at hand. I would highly commend Joe and Just Website Brokerage to anyone looking to buy an online business.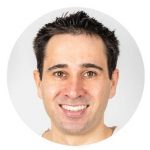 Joshua S.,
Seller


In mid 2021 I reached out to Joe in regards to selling a content site I had been working on part-time since 2019. He made some recommendations to make the site more valuable to a buyer and we eventually listed in April 2022.

As Nathan also mentions, Joe provides an extensive list of questions to answer which ensures there are no surprises for any parties. The auction became one of the most competitive on Flippa for that week, receiving many watchers and bids, and ultimately achieving a closing price several thousand ABOVE Joe's initial valuation.

While I could've listed and sold the site myself, having a 3rd party took much of the overwhelm, confusion and challenges away from start to finish, allowing the process to be seamless. Better yet - I couldn't have asked for a better buyer!

He's a technical website operator who'll look after and grow the site for years to come, so truly a win-win for all parties. I already intend to list additional sites with Joe throughout 2023 and beyond.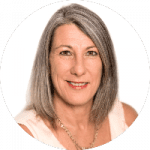 Eva M.,
Buyer


In early 2021 we purchased a website on Flippa that had Joe Burrill as the broker. We had heard Joe speak previously about the process of buying and selling websites so knew the work he puts in when acting as a broker for a deal.

The information Joe had provided on the Flippa listing was comprehensive and made the Due Diligence process much easier for us. He also touched base regularly and answered any questions quickly and thoroughly.

What impressed me most as a buyer was the follow up Joe did once we had purchased the site. He was the gateway between the seller and myself, putting us in contact with each other almost immediately. He followed through the exchange of monies and sent a comprehensive email regarding each step we had to do to get the site handed over.

This process ended up taking a week or 2, due to difficulties with hosting etc., but Joe kept in contact the whole time. His knowledge and advice was priceless!

We are extremely happy with the site we have purchased and will definitely be using Joe as our broker moving forward for any purchases or sales we do.

We can't recommend Joe highly enough. He is an absolute Champion!!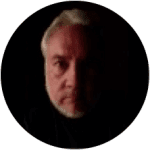 Jim L.,
Buyer


Joe is an awesome seller! Patient, helpful, generous, a great communicator, and fantastic record-keeper. His websites are already performing better than when he listed them. I highly recommend him.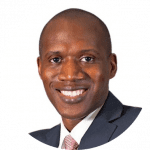 Ade Sobanjo,
Seller


Joe is a very professional broker to work with. I had never sold any website before contacting Joe. He took care of all the preparations for the sale of the site, and he guided me on the information to provide. He provided a very beneficial template. He communicated with me throughout the whole process.

There was no time that I felt lost or overwhelmed during the process. He suggested an excellent strategy to sell the site, he explained the risks and everything went very well. My site sold for more than double my expectations. He guided me through the transfer of the site to the seller. When the original buyer pulled out, Joe was able to negotiate with another buyer at the same price that the auction closed at.

Joe is very honest, professional, and knows a lot about selling websites. He answered all my questions. I recommend him highly and I hope to work with him again in the future.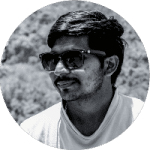 Sohil M.
Seller


I had never thought that selling a website would be this easy and all credit goes to Joe. Working with Joe was awesome! From listing to selling, Joe took care of all the things with passion and one thing you will surely love about his service is keeping records. With his good communication skills, he already sold my website more than I expected.


Arbaz K.,
Seller


Joe is a great broker to work with! He took care of everything, from preparing a proper listing complete with all the details to handling the offers, and sold my site at more than 2x my expected price.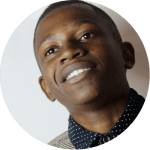 Mukubwe N.,
Seller


Joe is a professional when it comes to what he does best, he helped me sell my website for an amount I did not even expect the business to be sold at. He handled everything smoothly with the buyer until the release of payment. If you are looking for anyone to broker your online business, Joe is the name to think of.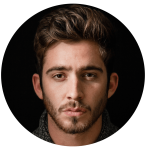 Mattia Callian,
Seller


I had the pleasure to work with Joe and his team during the process of selling my affiliate site and I have to say, I was impressed with the professionalism and to-the-point communication. They take the time to understand the business and they check every number, there's a clear process outlined right from the start and they look after all the heavy lifting.